Sonya Baker Real Estate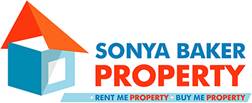 "As property managers, we require tradespeople you can reply on. Rowan provides quality service that is done in an efficient and timely manner. Thank you Rowan for always being professional, and going above and beyond than just a normal carpet clean, with also end of lease pest control. We highly recommend Rowan to all our clients."
LJ Hooker

"Thank you Rowan for the wonderful, professional service you always provide to LJ Hooker. We can always count on you to go beyond just the normal carpet clean with you also offering the service of End of Lease Pest Control for our tenants and owners of properties. I highly recommend you to clean any carpets, I know you love a challenge and no job is too big or small for you. We also appreciate your promptness on returning our calls and emails, Thank you Rowan."
Elders Real Estate

"As the Property Manager for Elders Real Estate we expect a high quality of cleaning when it comes to having carpets cleaned in our rental properties. Barkers Carpet Cleaning, not only do a fantastic job of cleaning the carpets and removing hard to clean spots, they are professional, efficient and easy to deal with. Even our staff use Barkers in their own homes! I can highly recommend Rowan and Barker's Carpet Cleaning for all your carpet cleaning needs."
Harcourts

"I have used Barkers carpet cleaning for a few years now, and would highly recommend him to anyone. Rowan is quick, thorough & professional."
One Agency

"Rowan does an Awesome job and always in a timely manner. I highly recommend anyone to Barker's Carpet Cleaning for residential or commercial work."
Hampton Peters Real Estate

"I highly recommend Barkers Carpet cleaning to any one looking to have their carpets cleaned, his workmanship is exceptionally high and quality is always assured. If Rowan cant clean it, it simply cant be cleaned!"
Roberts

"As a property manager, you need tradespeople you can reply on. Rowan provides quality service that is done in a timely and efficient manner. Roberts Real Estate Burnie would highly recommend Barkers Carpet Cleaning!"
The Goodstone Group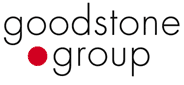 "We use Barker's Carpet Cleaning to clean multiple venues on a regular basis and are very happy with their work"
Alexandria B&B - Wynyard

"All ready for the busy season with our guest rooms and function / dining room carpet freshened up this morning. Another AWESOME job again by Barker's Carpet Cleaning – Thank you"
Hideaway Cottage Retreat - Ridgley

"The quality & results of the work undertaken by Rowan surpassed my expectations. The carpets were cleaned and the pile bounced back so good. I am delighted and consider the cost very reasonable, I will certainly be calling on Barker's Carpet Cleaning on a more regular basis in the future."
Driftwood Strahan Villas

"We use Barker's Carpet Cleaning to clean the carpet, mats & furniture in our 12 self-contained villas. I highly recommend Rowan for carpet cleaning!! Nothing too much trouble... friendly service and carpets cleaned to perfection"
Motel Strahan

"Thanks Barker's Carpet Cleaning, great job cleaning all the rooms after a very busy season. The motel rooms smell and look great. Will see you guys in September to do it all again."
All Inn Strahan

"We use Barker's carpet cleaning to clean the carpets in our units and are always very happy. Thank you guys for a wonderful job done on our carpets at our units...Awesome work!!!!"
Maddingtons Child Services

"We highly recommend Barker's Carpet Cleaning for all our centre's. The carpets look and smell amazing! Being a child care centre our carpets can quickly get destroyed with paint and other craft supplies, not to mention the germs .. We like knowing our carpets are spotless and clean. Rowan is incredibly friendly and we are delighted with his professionalism and the end product"
Playgroup Tasmania

"We always use Barkers Carpet Cleaning service for our business. We receive prompt & efficient service, excellent cleaning results at a very reasonable price. The bonus carpet care pack supplied is a nice touch and we would recommend Rowan without hesitation for all your carpet care needs"
Vincent Industries

"Our carpet was so dirty from normal traffic along with some pretty bad grease marks that we were unable to remove ourselves. Barker's Carpet Cleaning were most accommodating about fitting in with our needs to provide a cleaning service that did not affect out normal business activities. Our carpets have been cleaned and look refreshed, dirty marks gone and smell like brand new. An excellent job! Rowan's customer service and personal skills are to be admired. I would certainly use Barker's again and recommend them to anyone looking for carpet cleaning."
Somerset Football Club

"We have used Barkers Carpet Cleaning to clean our clubroom's carpets for quite awhile now, and the results are always the same - impeccably clean, and left smelly lovely and fresh. As we are a winter sport, you can imagine the mess our carpets become every year, but Rowan always leaves them spotless with all the seasons stains cleared away! Being very community minded, Barkers Carpet Cleaning are also a much valued sponsor of the Somerset Football Club. So if you are looking for someone to clean your carpets, I have no hesitation in recommending Barkers Carpet Cleaning."
Wynyard Squash Club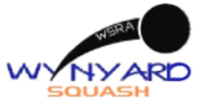 "Barker's Carpet Cleaning have been cleaning the carpets here at the Wynyard Squash Club on a regular basis for a few years now. We are always happy with his work. He also supports our squash club by Sponsoring us throughout the years. Thank you very much Barker's Carpet Cleaning."
Devonport Bowls & Croquet Club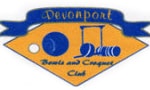 "The Devonport Bowls & Croquet Club would like to take this opportunity to thank Barker's Carpet Cleaning for the fantastic job of cleaning the carpets at our club. To any potential customers you will certainly be satisfied with the end product, if you would like to drop by our club and speak with me and check out our carpet, feel free. Once again, thank you Barker's Carpet Cleaning for a wonderful job."